@About PPF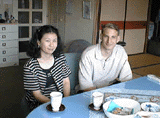 The Pan Pacific Foundation (PPF) is a non-profit organization which seeks to promote a deeper understanding of Japan and its people. One of the main activities of PPF is to organize homestays throughout Japan for our selected members, but we are unique in the range and personalized nature of the activities coordinated. The homestay program is targeted at students and professionals with proven and/or specialized interest in Japan: the hostfamily is selected to match the individual's objectives as closely as possible. The PPF homestay network consists of volunteer hostfamilies living everywhere from Hokkaido to Kyushu. As PPF is a non-profit organization, the PPF homestay programs are provided with free of charge to anyone from any country, who is seriously interested in learning about the Japanese language and culture.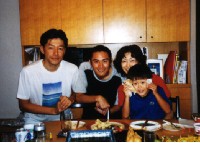 PPF, a non-profit public trust authorized by the Ministry of Foreign Affairs of Japan, was founded in 1966. For the past 35 years, we have helped visiting students and scholars of Japan look deeper into the country's heart. News of PPF has largely spread by word of mouth from members to friends, who have, in turn, experienced PPF and introduced their own friends. This reflects our desire to preserve the highly personal nature of the organization, and we call it "people to people diplomacy."
Through such visits, the number of people who understand Japan and the Japanese people has surely increased. At the same time a lot of Japanese have had opportunities to learn more about foreign cultures.
Enquiries are welcomed from all those with a serious interest in Japan, especially students in higher education and professionals. With the observation that PPF is not a free hotel service, interested parties should, initially, request for an application package.